E-Mail Legends: Erkki Rautio (a.k.a. pHinn)
de:bug, April 1999

[This article also in German, as it was published in de:bug magazine]



De:Bug Lounge
mailto:trerra@uta.fi
John Fanning
DJEntox@aol.com [not valid address any more]
As early as 1995, Erkki Rautio was making himself well known on the Internet through various electronic mailing lists devoted to different aspects of techno. One of these was 313 list, devoted to Detroit techno. He and I first met there. I actually can't even remember what we E-mailed about but it must have had something to do with the fact that he lived in Tampere, Finland, a place which gets very little press here in America, where I live. We became fast electronic friends. Erkki began to collect more & more information about the emerging Finnish scene which included a lot of information about the Sähkö label as well as other Finnish techno luminaries like Aural Expansion, DUM Records and many others.
His devotion to his work is quite amazing. Over the past 4-5 years he has collected so much information about the Finnish electronic scene that basically every site devoted to some aspect of it, be it Jimi Tenor, Panasonic or etc., includes some sort of information Erkki has acquired on his pHinnWeb Internet site. His site has grown from a hobby to nearly a career and he's rightfully considered an expert on the music scene there. A visit to his site will inform you on just about everything you should know about the Finnish electronic scene, as well as other info about culture, philosophy & much more which anyone interested in the Finnish style of things will be interested.
One thing that helps contribute to Erkki being an "e-mail legend" is that the contrasts between how Erkki is in E-mail and in real life are stark & amazing. Erkki always replies to my e-mails to him with witty comments and one of the many in-jokes he and I share, from Britpop references to making fun of depression. I got the chance to go and visit him in Tampere early in 1998. I remember being a bit shocked by the 'live' Erkki who was a very quiet and sad looking fellow. He had the look of a depressed zoo animal but certainly had the mental capacity of a University professor. Being with Erkki was a bit awkward but underneath his exterior of gloominess it seemed like the Erkki who writes the hilarious emails was lurking about somewhere. Erkki wasn't as chatty in person and we got to hang out less than I expected.
Erkki met up with me for one of my last days there where both he and I DJ'd at a local club. His style of DJ-ing is very scientific. It's almost as if a professor was giving a beat-matched tutorial of Detroit & Finnish techno yet it did have a certain sense of utter appreciation that showed through. Erkki nodded his head along to things while he DJ'd but he still looked a bit dour. In typical American fashion I kept feeling like I had to cheer him up and kept patting him on the back and rubbed his head for laughs. He did crack a smile at that, though. At the end of the night it seemed he was a bit unhappy again but I never quite found out why. Nonetheless, as soon as I returned home a cheery E-mail from him was waiting for me.
Erkki certainly qualifies for one of the top spots among the electronic mail & mailing-list legends. How he manages to deal with all of the lists he's on, maintain his site, do freelance writing, DJ a good deal and still have time for himself is an amazing feat capable of very few people. Also, there is talk of a pHinnWeb society/collective which will help bring people together to share information on an even grander scale.
Erkki truly is one of Tampere's shining stars and is just as important to Finland's scene as is any of their "superstars".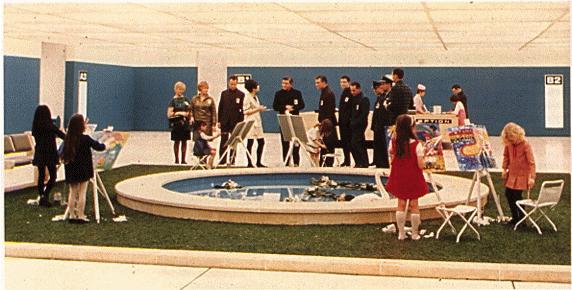 Email the legend at:
trerra@uta.fi or phinnweb@sci.fi [no longer valid addresses].
pHinnWeb: http://www.phinnweb.org/
If you happen to be in Tampere at the right time you can check out one of the Electric Pleasures parties where Erkki DJ's the best in old & new electronic music and even alternative/indie pop/rock. [NOTE: There is no Electric Pleasures club any more; check the latest activities here.]

Copyright © John Fanning / de:bug 1999. Reprinted with permission.


[b a c k]